…is the innovation of Rosie Glasgow and David Fletcher. Our businesses Rosie Glasgow Home Loans and David Fletcher Mortgages have merged to form Mortgage Mentors.
We have observed that our roles as Mortgage Advisers have changed over the years and our relationships with clients are often more than simply assisting with a home loan transaction.
Our aim is to build a lasting relationship with our clients and work with them to ensure they have the best home loan solution to meet their needs now and in the future.
As mentors our role in the process is not just about getting an approval for our clients, but educating them on how to be in charge of their finances, understanding more about debt and supporting them to achieve their financial goals.
We are more than just advisers. We see our role as being one of advocacy, support and mentorship.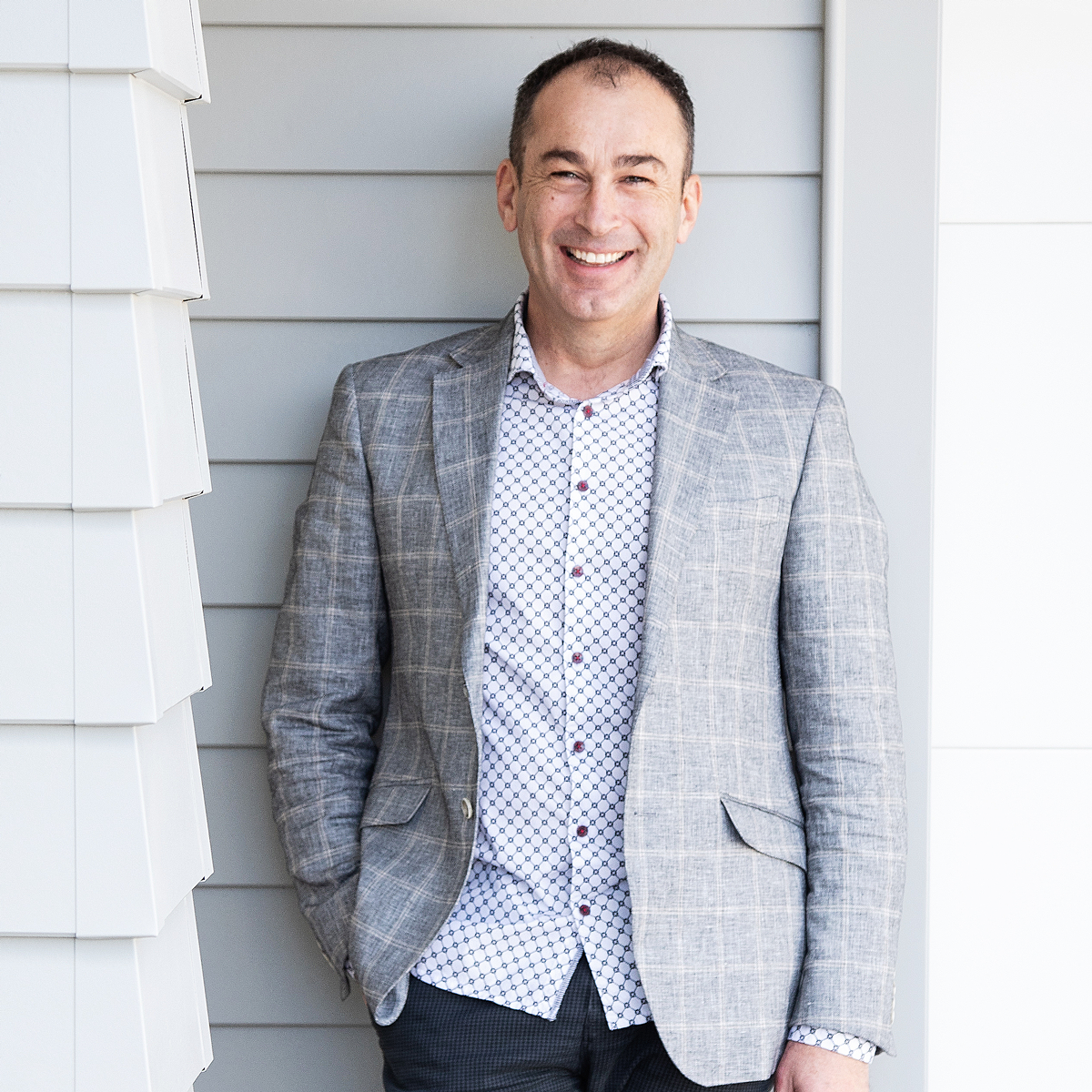 David
I am proud to be born and bred in New Plymouth. I started my career at BNZ over 35 years ago and have spent almost 25 years as a Mortgage Adviser.
My role is multifaceted and my aim is to advocate on clients' behalf to a bank or lender. My extensive experience in the industry means I have spent many years building up relationships with banks, real estate agents, lawyers and other industry professionals.
The most important and fulfilling aspect of my role is to build a lasting relationship with my clients. Getting to know my clients and discovering their goals and ideas is crucial in designing a home loan structure that will meet their needs both now and in the future. It is always a pleasure to be involved throughout clients' lives and it is not unusual to be part of many of the big decisions as these often have a financial impact.
Outside of work, I love to go for a run and explore trails around our amazing province, relax with my family, and drink good coffee.
Rosie
After working in the finance industry in Taranaki for over 15 years, I consider myself an expert in property and finance. I am extremely passionate about what I do, helping clients achieve their financial goals and guiding them on their journey to home ownership.
My purpose is to help clients feel confident in the home buying process, turning jargon and complicated processes into plain language and a stress-free experience. I understand that relationships are key in our industry and I can honestly say it is my privilege to hold a client's trust throughout many of the financial milestones in their lives.
When away from the office my young family keeps me on my toes; whether it's cruising our beautiful foreshore or kicking a football at our local club, we like to make the most of what our awesome region offers.
How can a Mortgage Mentor help you?
Rosie and David are competent and highly familiar with the industry both locally and nationwide. Both Rosie and David frequently assist clients around the country and overseas, and are available for appointments in person or via video call.
Engaging the assistance of a Mortgage Mentor is a crucial step in your home loan process. You can rely on us to explain the complicated process of buying and selling property, with easy to understand options and on-going support.
Why seeing a Mortgage Mentor can benefit you:
free service
reliable and unbiased advice
access to a wide range of lenders
mentorship through the full home buying process
advice on choosing the right home loan for you
expert management of your home loan application
down to earth and approachable professionals
EXTENSIVE NETWORK
We have relationships with other industry professionals who we can work 
alongside to help make your home loan process as easy as possible.
EXPERIENCED TEAM
You will deal with professionals who are experienced and will guide you 
through the entire home loan process right through to settlement.
NO FEES
Our service is completely FREE. We are paid by the lender so will do all the 
work, at no cost to you.
NZ WIDE
We can arrange your home loan no matter where you are.
LOAN REPAYMENTS CALCULATOR
This calculator will assist you in determining your monthly or fortnightly repayments given a loan amount, number of years, and current interest rate.
Please be aware that calculator results are only intended as a guide, they should not be considered an offer of finance by Mortgage Mentors.
WHAT OUR CLIENTS SAY ABOUT US
I've worked with David for a few years now on a number of transactions ranging from the straightforward to the insanely complicated. I'm always impressed with David's knowledge and experience, and our mutual clients are always thrilled with the results that he gets for them when refinancing, building or buying their home. There is so much to the inner workings of the banking world that only a few people know their way around, David is one of those and clients looking for mortgages are lucky to have his skill set to tap into for their benefit.
Scott Chamberlain
Partner, RMY Legal
As a first time house buyer, finding my way not only through the ups and downs of the Taranaki housing market, but also through banks, loans, interest, mortgages and lawyers was a challenging and intimidating experience. That was until a friend recommended Rosie. Her experience and connections to the local market and process safe-guided me and provided me with a constant source of information and updates, simplifying and transforming a high-stress process into what it should be – an exciting adventure buying your first home. Moreover, she landed me considerable cost-savings and an excellent first-home loan. I will be a long-term client, and I recommend you should be too.
Dr A Sharples
David has secured home loan finance for a number of our clients. In all of our dealings with David we have found him to be professional, efficient, and committed to providing an effective outcome for his clients.
Murray McEwen
Partner, ABMM
Rosie went above and beyond in a very short time to help us get our home loan approved. Being first home buyers, she made what initially seemed like a very complicated process, very smooth and simple. If you are looking to buy your first home – we highly recommend getting in touch with Rosie.
Lauren
David was very easy to work with. No question was a silly question! He provided a clear picture of what we could borrow and who we could borrow from. We really appreciated the help and advice David gave us as we worked to secure a mortgage for our new home. We would happily, and highly recommend David to anyone looking for a Mortgage Broker.
M & R Burne
 David Fletcher was amazing to deal with and knew what he was talking about. Awesome from start to finish. Made getting our mortgage easy. Would totally recommend him to anyone interested in getting a mortgage. Thank you David, we are loving our new home.
Amanda & Hamish
29 Carrington Street
New Plymouth 4310